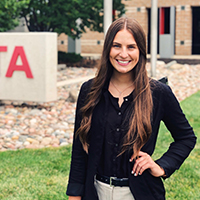 "When I began my college career, I never thought I would end up at the University of Missouri. That changed when I decided to transfer from Missouri State University after my sophomore year. My older brother had already graduated from MU and my twin sister was currently at MU, so you could say that I was destined to be a Tiger.  My transfer process was challenging at first because I initially thought I would have to completely start over. But learning more about the General Studies degree helped me see how I could utilize an individualized, handcrafted major to grow both personally and prepare myself for a career.  I was in need of a flexible degree that built on my accomplishments and strengths. The General Studies major is just that.
With General Studies, I was able to combine my graphic design background from MSU with my interest in finance and marketing to catapult me towards my future career. During my first semester at Mizzou, I decided to take a chance and go to the Trulaske Business Career Fair. This decision led me to an internship with Toyota's Regional Office in Kansas City where I learned skills that have helped me flourish as a student and a business woman. The integration between real-world experience and my BGS major has been of the utmost value.  I have just accepted an offer to work full time for Toyota starting in July of 2020. As an employee of Toyota, I will utilize my talents and knowledge to contribute to the success of the company. I owe my success and future career to the University of Missouri and the individualized degree that allowed me to design the major that was best for me."
 
Allison Smiley
Bachelor of General Studies
Components: Art, Marketing, and Financial Studies
Minor: Business
Expected Graduation Date: May 2020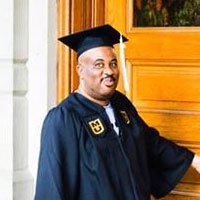 "I embarked on this journey 25 years ago. I started my higher education by taking one class – Math 10 (College Algebra) – at the University of Missouri. I was in a class with more than 300 students, and the instructor told me I would not pass his class. I was bummed out but felt determined to pass his class, but unfortunately, I did not. Therefore, I was ineligible to enroll for the following semester, which drove me into the workforce.
I worked for a year and a half before applying and getting accepted into Columbia College's evening program. I was enrolled in the evening program for four consecutive years despite working numerous jobs. The financial stress of not knowing how I was going to keep paying for both college and living expenses was consuming. In the summer of 2001, I thought I was on top at least and took a class through Columbia College but was let down by the grade. In September 2006, a student worker asked me one day on break at Rollins Dining Hall, "Do you plan on working here the rest of your life?" I stated defiantly, "No." He then encouraged me to pursue my education and said I should finish my degree and he would support me in whatever capacity I needed. I thought about this student, his offer, and how he would support me in whatever capacity I needed. I then began researching, and a couple of weeks later I was back as a Mizzou student receiving a large tuition discount for University employees, which was a great benefit.
After restarting my career at Mizzou and relearning the ropes all over again, I have made great connections and have never given up. The instructors and advisors have seen potential in me in every avenue. I have been through many hardships during this journey of completing my education, from a torn meniscus surgery to having both hips replaced. Despite having my hips replaced, Dr. Jim Spain was there checking in to see if I was going to register for the next semester. It was a tough decision. My support team knows that I can be stubborn and bull headed. With the encouragement and perseverance of my strong support system, I continued my education. The time is now!!! I have finally completed this chapter of my life, and I give special thanks to my family, friends and especially my co-workers who covered me as I attended class. My college journey is now complete; I graduated with a Bachelor of General Studies and a Multicultural Certificate in May 2017. M I Z - Z O U!​"
 
Myron Lewis
Bachelor of General Studies
Multicultural Certificate
Components: Business, Education, and Sociology
Graduated May 2017
Interdisciplinary Studies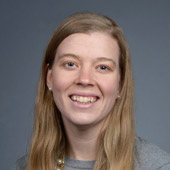 "During my undergraduate career at MU, I switched majors many times. I was unsure of what I wanted to do. I had finally decided that I wanted to pursue social work and that going to graduate school would be my way to achieve that goal, but clearly, I had to earn an undergraduate degree first. I was in a Family and Consumer Sciences program without a clear end in sight when I heard about Interdisciplinary Studies and decided to look more into it. I met with an advisor and was pleasantly surprised when I found out that by switching majors to Interdisciplinary Studies, I could graduate that following spring and even apply to attend graduate school in the fall! This was perfect!
I immediately made the switch, taking some GREAT sociology classes that I otherwise would not have taken. And, even better, I was accepted into the Mizzou School of Social Work (MSW) program for the following fall. I graduated with a B.A. in Interdisciplinary Studies in May 2014. Then I went on to complete my MSW program, adding a Master's of Public Health along the way, in July 2017.
I am currently the College Transition & Retention Coordinator for Missouri College Advising Corps at MU.  My position allows me to help students who might be unsure of what they want to do, just like I was during my college years. If I had not decided to pursue an individualized major, I could be stuck in a career that I do not enjoy. Because of the Interdisciplinary Studies major, I was able to graduate in a timely manner, attend graduate school, and stay in Columbia at the University of Missouri, maintaining great connections that ultimately led to my current, enjoyable career!"
 
Brittany Cleek
Bachelor of Arts in Interdisciplinary Studies
Minor in Human Development & Family Studies
Components: Education, Sociology, Physical Sciences
Graduated May 2014
College Transition & Retention Coordinator
Missouri College Advising Corps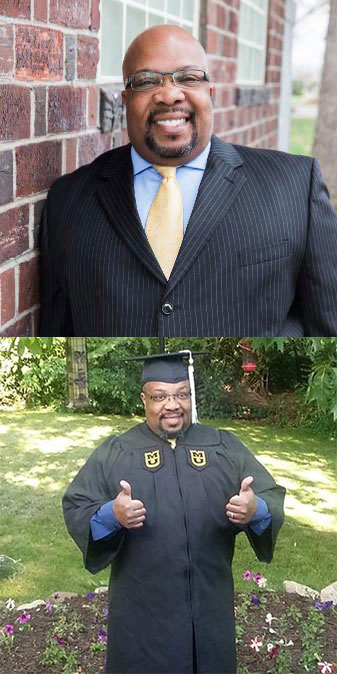 "To: Office of Multidisciplinary Degrees
My story of graduating from the University of Missouri spans 30 years. I first enrolled at the University in the Fall of 1986. I attempted to major in Hotel and Restaurant Management, but lacking focus and direction, I ended up leaving MU around 1989-90. I sporadically took a few classes at a variety of local colleges, but that, much to my parent's dismay, was the conclusion of my quest for University degree…or so I thought.
Fast forward to the Fall of 2008, when I found myself offered a position working for the University of Missouri, at KOMU-TV 8, in the Sales Department. As an employee of the University, I had the opportunity to take classes at a reduced tuition, but I was scared to death to ask "Where do I start?" and "Who do I talk to?" They couldn't possibly take me back into the University…
Finally, in the Summer of 2013 I began to look into how I might pursue my degree and met Carlynn Trout from the Office of Multidisciplinary Degrees. Carlynn was so patient in listening to my unique circumstance, offered me a clear plan to gather the information I would need to apply for admission, researched all the old classes I took and how they translated to the current credit system, (since it had significantly changed), and counseled me on how to achieve an unusual goal: admission into the University of Missouri Japanese Program.
Admission to the University Japanese Program would fulfill a dream I had for years: the ability to speak, read and write passable Japanese, understand Japanese culture and history, and eventually, make my first trip to Japan. With Carlynn's help and advice, I was re-accepted to the University of Missouri and enrolled in the Japanese Program in the Fall Semester of 2013. I graduated with a Bachelor of Arts in Interdisciplinary Studies in Spring 2016, having achieved a 4.0 grade point average during my 3 years as a nontraditional undergrad in my 40's.
Finally, I got to experience the ultimate reward for all the hard work learning Japanese – in the summer of 2016, from July to September, I worked for a Japanese company in Fukuoka, Japan, as a marketing researcher and consultant. I got to enjoy the culture, food and history that I had wanted to know so much about firsthand. It was the experience of a lifetime.
I can't thank Carlynn and the Office of Multidisciplinary Degrees enough for having an option for a nontraditional student like me – allowing me to finish a degree that I started 30 years before, allowing my family to see me walk across the stage at commencement, and opening more doors for me than I ever thought possible. Currently my wife and I live in the Portland, Oregon area, where I am an Account Executive for KGW Media Group, interact on a regular basis with the Japanese business community, and keep in touch with all of my personal and business contact overseas in Fukuoka. I couldn't be prouder to have graduated a Tiger. MIZ…"
 
Gerry Blaise
Bachelor of Arts in Interdisciplinary Studies
Components: Hospitality Management and Japanese Studies
Graduated May 2016
Account Executive at KGW Media Group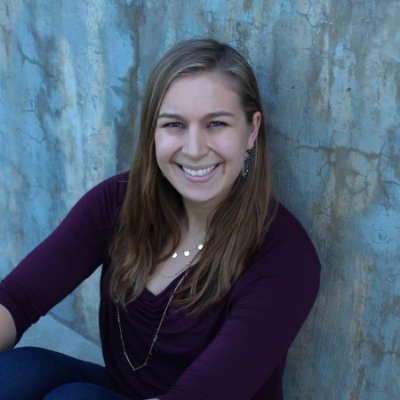 "Discovering the Interdisciplinary Studies major completely changed my college experience. From feeling unenthusiastic about my first major and pigeonholed in my second, the Interdisciplinary Studies major made me feel free to explore all of my interests and still graduate in four years. The freedom and flexibility built into this degree made my classes much less stressful, more relevant to my interests, and so much more enjoyable!"

Meagan Nolte
Bachelor of Arts in Interdisciplinary Studies
Components: English, Linguistics, and Communication
Graduated May 2016
Publication Strategist at Influence & Co.